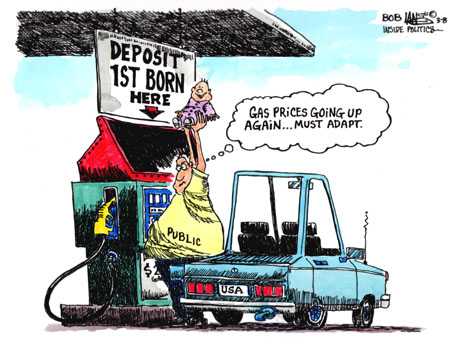 By Dan Reed and Roger Yu, USA TODAY
Anyone who believes that inflation has been whipped probably isn't paying for business travel. On every front — air travel, hotels, rental cars — costs are up and going higher.
A recent report from consultant American Express Business Travel projects annual increases in 2006 of up to 8% for airfares and car-rental rates. High-end hotel rooms will increase by up to 5%, the report says. Meanwhile, general inflation is expected to be up just 2.3%, according to the latest consensus of the National Association for Business Economics . . . .
Jonathan Smith, managing director of New Jersey-based Wave Dispersion Technologies, says he's had to become more creative in finding cheaper fares this year.

In flying to the West Coast from his home in Detroit, he'd often fly to Las Vegas on one airline — usually Northwest — and find connecting flights on America West. "It certainly isn't convenient ... so it'd have to be more than a $250 difference to do it," he says.