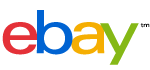 Real time pricing data. An excellent example of the business intelligence that can be created by capturing empirical data via Internet transactions.
What is Marketplace Research?
Marketplace Research enables buyers and sellers to gather critical intelligence on buying and selling trends in the eBay marketplace. View and analyze top searches, average start prices, average sold prices and much more. This easy-to-use product makes getting to the data you need quick and efficient.

What can Marketplace Research do for me?
For Buyers - Track items you're interested in purchasing and view the average sold prices for those items.
For Sellers - Access up to 90 days of eBay historical completed items data. Understand the demand for items you're planning to sell with charts trending average bids per item, number of completed items and more. View top searches within a category or the entire site to see what buyers are searching for.